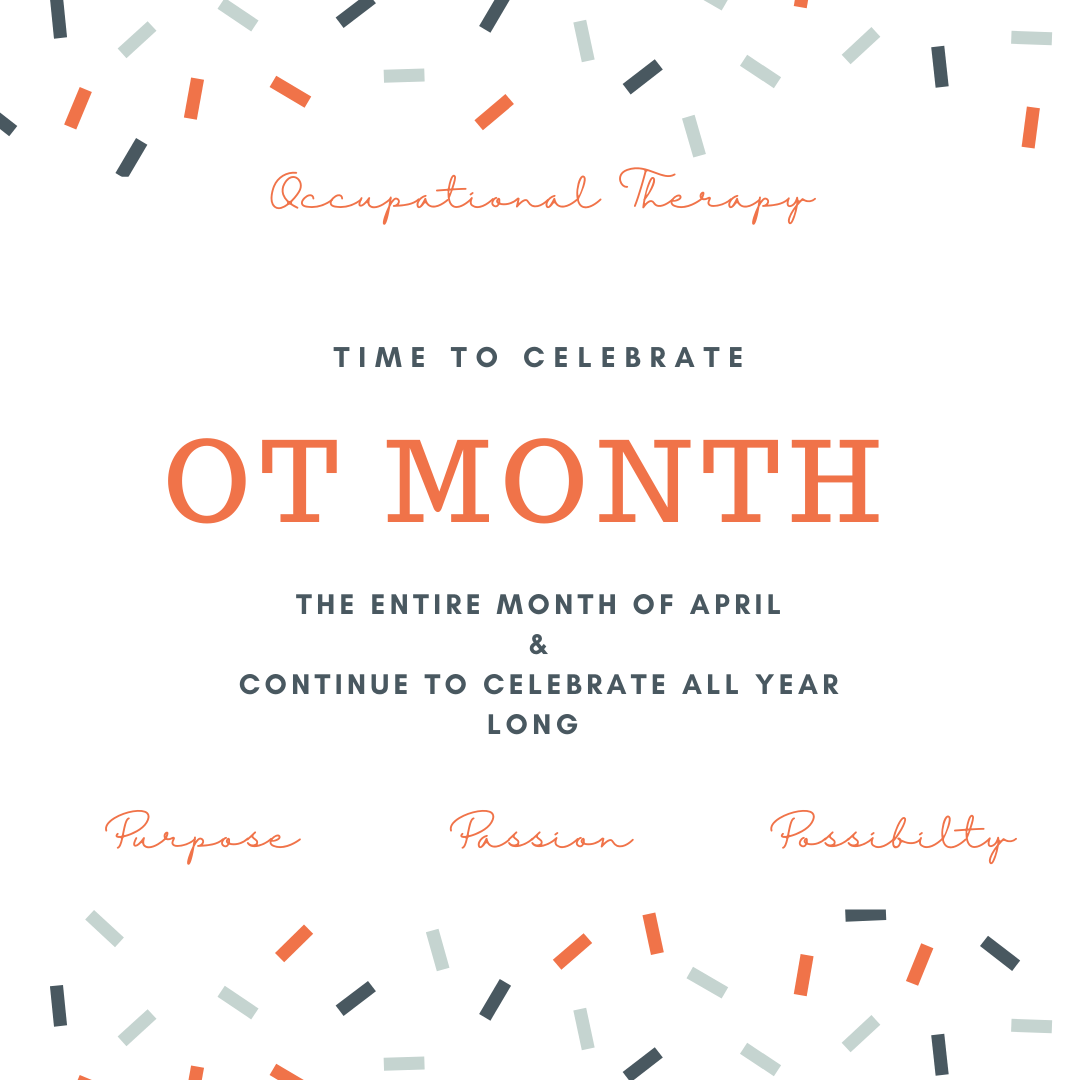 Recordings are Available for our OT Month Events!

Happy OT Month! We have now held four events this month to celebrate our profession and engage in relaxing or fun occupations with fellow ILOTA members. You can view the recordings through the links below. Scroll down for the background information on the events.

Thursday, 4/1, 7:00 pm: ILOTA Town Hall (Zoom recording is available here - Access Passcode: r.C4%Je0 ) 
Sunday, 4/11, 2:00-3:30 pm: Zoom Art Studio with Mallory Siska (Zoom recording is available here - Access Passcode: XECN#fH6 )
Tuesday, 4/13, 12:00-12:30 pm: Meditation Minutes with Bridget Hahn (Zoom recording is available here - Access Passcode: xi=*[email protected] ) Click here to view a PDF of the presentation. 
Friday, 4/23, 5:30-7:00 pm: Indian Culinary Experience with Divya Sood (Zoom recording available here - Access Passcode: [email protected] )
 


Event Descriptions and Presenter Biographies:

Zoom Art Studio
Event Description: In this virtual art class, participants will learn how to draw a bouquet of flowers with any medium of their choice (pencil, charcoal, marker). Beginners welcome! Participants will be able to share photos of their finished products on our social media!
 
Bio: Mallory Siska OTD, OTR/L is an artist based out of Chicago. Art has been her lifelong passion. Inspired by beauty and nature, her handmade art pieces are created with mixed media including ink, water color, color pencil, and pencil. Occupational therapy has given her a new perspective on the importance of art in everyday life and the therapeutic use of creative means.
 
Mindful Minutes
Event Description: Join Bridget Hahn, OTD, OTR/L, in treating your mind and body to a moment of stillness. This 30-minute session will provide attendees a brief overview of the benefits of meditation, a 15-minute meditation, and a review of resources/strategies to build mindfulness into our daily lives.
 
Don't think meditation is for you? As Justin Michael Williams says, "If you can worry, you can meditate." All experience levels are welcome.
 
Bio: Bridget is an Assistant Professor at Rush University Medical Center's OT department. Her clinical background is in physical rehabilitation, including over 10 years of using mindfulness techniques with clients. After facing an unexpected loss in 2018, she began to question her busy lifestyle and got serious about her own self-care. She explored yoga, therapy, meditation, and lots of self-help books (to name a few). Along the journey, she has found all paths to personal growth intersect with mindfulness. In 2019, Bridget completed the Mindfulness-Based Stress Reduction Program and obtained a Mindfulness, Meditation, & Nidra training certification from Wild Abundant Life. In 2021 she completed a Guided Meditation Certificate through Emmy Vadnais Holistic OT Program. She is currently enrolled in the Mindfulness-Based Mind Fitness Training program and looks forward to sharing experiences with you.
 
Indian Culinary Experience
Event Description: Indian cuisine dates back almost 5000 years and each state and region in India represents its own unique culture and tradition that influences its food. Indian cuisine is popular for its use of herbs and spices, flavor, and color. The most used spices include turmeric, cumin seeds, dried coriander, cardamom, and red chilies. Some commonly used utensils to cook Indian food includes a pressure cooker, copper pots and pans, and in some places, people use a tandoor (clay oven).
 
I grew up in New Delhi, the capital city of India where I lived in a multi-generational home and learned cooking from my mother & grandmother. In our home, cooking and eating together connected the family and was a much-valued occupation. Now my husband, daughter and I love to cook over the weekends, and we experiment with a lot of flavors and techniques, and it is still a much-valued occupation!
 
I am hoping that during this session, I can share an Indian culinary experience with you. Though it may seem to be a daunting process; my hope is to simplify the method and ingredients so that by the end of the session you can enjoy a delicious food plate.
 
As a part of this cooking experience, we will cook a vegetarian dish- garbanzo bean curry, mixed vegetable rice and a side of mint yogurt. In my primary language, Hindi, I would call this dish chole, chawal & raita.
 
Overall cooking/preparation time: 40-50 minutes.
 
Ingredient List:
1 can of garbanzo (chickpea) beans- 15 oz
Vegetable/ olive oil
2 onions (1 cup diced onions)
3 tomatoes (1 cup of diced tomatoes)
Garlic cloves- 3
Fresh ginger, peeled
Cilantro
Colored bell peppers – (½ cup diced)
Peas- ½ cup
Corn- ¼ cup
Mint leaves
1-2 Green chilies/ jalapenos/ serrano peppers (whatever you prefer)
1 lime
Yogurt- 1 cup
Salt
Turmeric
Red chili powder
Garam masala
Cumin seeds
2 cups of precooked rice. You can use white or brown rice.
 
Items to prepare ahead of the session:
Please make sure that you chop/dice all the vegetables listed above, ahead of time. You can use frozen peas and corn. Ginger and garlic need to be grated or chopped finely.
Cook the rice ahead of time.
You will use a pot with a lid to cook garbanzo beans.
You can use a wok or a pan to cook rice.
For the mint yogurt, you will require a blender.
 
Bio: Divya Sood, OTD, OTR/L is an occupational therapist for 17 years, and has experience working as an occupational therapist both in India and USA. Her clinical and research work focuses on promoting participation of children with Autism within home, school, and community environments. She has an interest in creating community partnerships with local agencies to provide opportunities for students with a disability to engage within their community environments. Dr. Sood has over twelve years of experience as an occupational therapy educator. Currently, she is an Associate Professor in the Program of Occupational Therapy at Midwestern University in Illinois. She enjoys cooking and spending time with her family.
 
We hope you will consider joining us at some of these events!