UPDATE for 2023: Save the date of Friday, November 17, 2023, for our ILOTA Annual Conference at the NIU Naperville Conference Center. More information coming soon!  
BONUS!: You can view the recording FOR FREE HERE of our 2022 Conference Keynote Presentation, "It's Our Time: Act with True Urgency", by Wendy C. Hildenbrand, PhD, MPH, OTR/L, FAOTA, AOTA President (2019-22)!
2022 ILOTA Annual Conference
* In-Person, One-Day Conference on Friday, November 18, 2022, at the NIU Naperville Conference Center
* Virtual, On-Demand Programs Throughout October, November, 

and

 December
* Earn 40+ CEUs
* 2022 ILOTA Annual Conference theme of "The Art of Reflecting, Thriving, and Evolving Together"
Please bookmark this page and return often for updates. This page will remain the clearinghouse for all conference-related news and links over the next few months.
QUICK LINKS:
Educational Content, Speakers, Schedule, and Course Descriptions
November 18th In-Person Schedule At-A-Glance
Interested in Becoming a Sponsor or Exhibitor?
2022 Raffle Baskets (purchase tickets here or during online registration)
New! If you received your emailed registration confirmation for either the Virtual Only or Full (In-Person and Full) registration, then you can now access over 50 on-demand courses on our Learning Management System (LMS) website here!
Check out our 2022 ILOTA Annual Conference Calendar here!
 Registration Fees (Not an ILOTA member? Join today and then register at the discounted rates!):
*In-Person ONLY on November 18th:
Members:

$189
Non-Members: $289
Student Members: $99
Student Non-Members: $129
Virtual ONLY:
Members: $175

Non-Members: $275
Student Members: $84
Student Non-Members: $114
*Full (In-Person AND Virtual):
Members: $339

Non-Members: $539
Student Members: $158
Student Non-Members: $218
* Please note that the In-Person portion of the conference will be capped at 300 registrants.
Keynote Speaker: We are excited to announce our Keynote Speaker!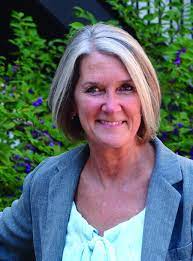 Wendy C. Hildenbrand, PhD, MPH, OTR/L, FAOTA
"It's Our Time: Act with True Urgency"
Friday, November 18, 2022
NIU Naperville Conference Center
Dr. Hildenbrand is a Program Director and an Associate Professor in the Occupational Therapy Education Department at the University of Saint Mary in Leavenworth, KS. She earned her Bachelor of Science in Occupational Therapy in 1989, the Master of Public Health in 2002, and her Doctor of Philosophy in Public Administration in 2016 – all from the University of Kansas.
Dr. Hildenbrand's practice/professional experience includes work in mental health, school-based practice, population and community health, and teaching/academia. Professional expertise includes leadership, policy development and implementation, advocacy, and building bridges between policy and practice. Her dissertation research examined the experience of role conflict in frontline occupational therapy professionals when implementing policies (such as productivity requirements) and working to maintain professional values (such as client-centered care). As co-faculty/investigator with the KUMC's Community Health Project for 15 years, Dr. Hildenbrand demonstrated her commitment to serving individuals and populations in community contexts.
Highlighting Dr. Hildenbrand's professional service and leadership, she serves nationally as President of the American Occupational Therapy Association (2019-2022). Prior national service includes AOTA Director on the Board of Directors (2014 – 2017), committee appointments focused on Health Care Reform and Occupational Therapy in Prevention and Wellness, the Speaker of the AOTA Representative Assembly, and Vice-Chair for AOTA's Committee of State Association Presidents. Dr. Hildenbrand's professional roots are grounded in the Kansas Occupational Therapy Association where her service as KOTA President and other positions provide evidence of committed servant leadership.
Wendy prioritizes family and friends, faith and fun while striving to enjoy balance in a sometimes hectic personal and professional life. You'll find her near anything water, spectator sports, live music, books and good food… you know, living and loving life to its fullest!
Conference Recording and Photography
ILOTA staff members, as well as official photographers/videographers, will photograph and record events and educational sessions throughout the Conference and will be identified by Conference name badges. The photographers and audio/video recordings taken at Conference are used exclusively by ILOTA for promotional purposes and continuing education offerings. Photographs and recordings may be used in the Association's publications, social media, or on its website, and they may appear in programs or other ILOTA promotional materials. If you are at an event or session at which our ILOTA photographer is present and you do not wish to be photographed, please identify yourself to the photographer and your request will be honored.
November 18th In-Person Conference Schedule At-A-Glance: