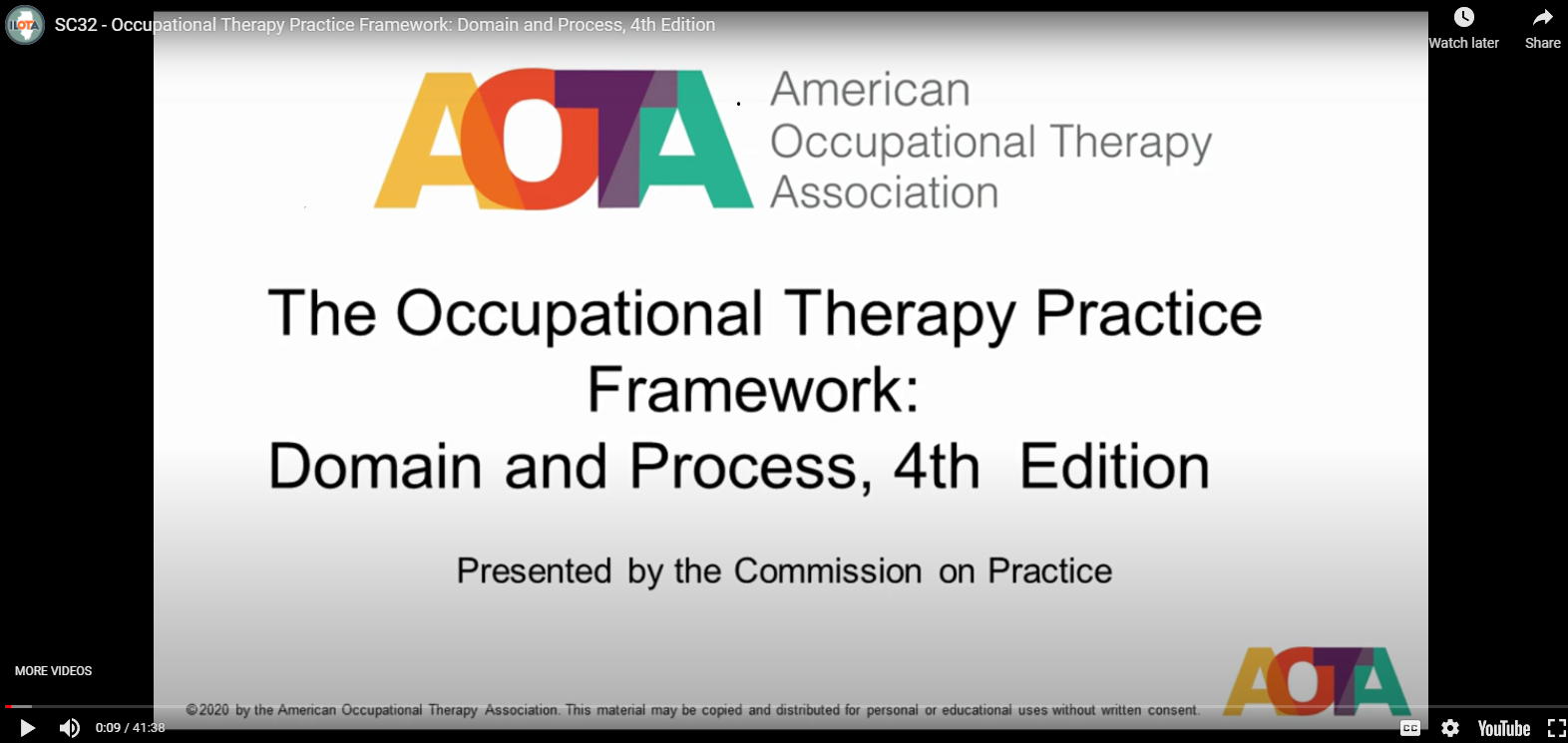 Panel Discussion on Occupational Therapy Practice Framework: Domain and Process, 4th Edition
Wednesday, April 28, 2021 – 7:30 pm
In May of 2020, the Representative Assembly approved The Occupational Therapy Practice Framework: Domain and Process, 4th Edition. This session will introduce participants to the functions of the Commission on Practice (COP), provide an overview of the Framework revision process, and include a brief discussion of each main area of the Framework.
Join the reviewers of the OTPF-4th edition and discuss the many changes within the document. Before the session, we ask that you view a video presentation about the document that includes the new information and the process behind deciding how and why changes were made. We will then moderate a panel discussion with the reviewers in which you can ask questions, learn about their personal contributions, and receive further explanation on any questions you have about the document.
Please use this link for the original OTPF-4 video presentation (approximately 41 minutes on YouTube.)
This event is free to all members and will not offer CE credits.